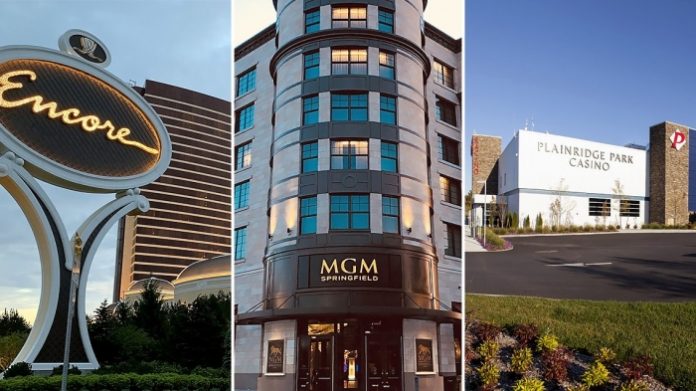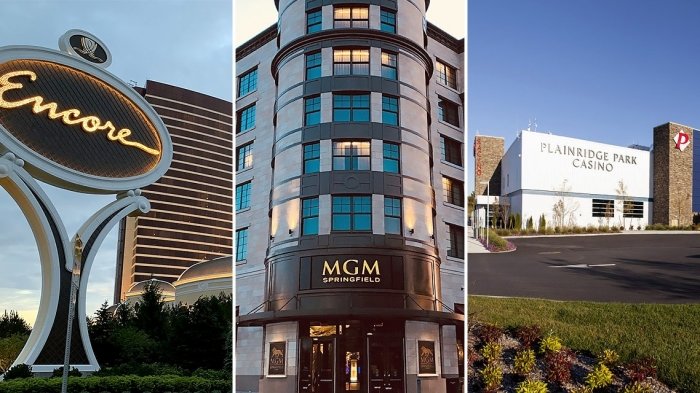 G
ross gaming revenues at Massachusetts' three casinos see a drop of nearly $1 million in October compared to the prior month.
MGM Springfield, Encore Boston Harbor and Plainridge Park generated approximately $69 million in gross gaming revenues in October, according to figures released Monday by the Massachusetts Gaming Commission. The total revenues reflect the casinos continuing to struggle during the coronavirus pandemic, with significant reductions in patrons, major layoffs and tighter state restrictions, Mass Live reports. The state is also facing more restrictions ahead of the Thanksgiving holiday.
Monthly revenue numbers at each of the facilities have remained relatively unchanged since they reopened this summer following the statewide economic shutdown imposed in the spring, at the start of the pandemic. MGM Springfield generated $17.5 million in gross gaming revenue in October, compared to $17.6 million in September. MGM reported $3.99 million in table revenues and $13.52 million in slots revenues. MGM's gross gaming revenues in September, meanwhile, reflected a $1.2 million drop from August.
Encore Boston Harbor had $41.1 million in total revenues in October and Plainridge Park had about $10.1 million, according to the Gaming Commission.
But the totals are down from what the facilities were generating prior to the pandemic. In January, the three casinos generated about $80 million in gross gambling revenues. The gross revenues were significantly higher a year ago. In October of 2019, MGM Springfield generated $21.2 million in gross gaming revenue, according to data released by the gaming commission last year. The gross gaming revenues for Encore were $45.8 million in October of 2019, and the revenues were $11.2 million at Plainridge.
Original article: https://www.yogonet.com/international//noticias/2020/11/18/55482-massachusetts-casino-revenues-see-1m-monthly-drop-in-october