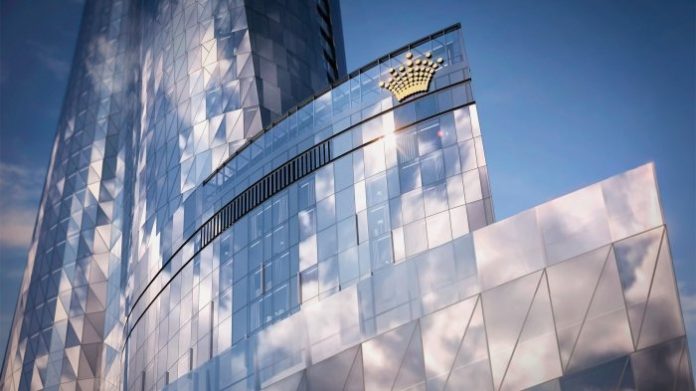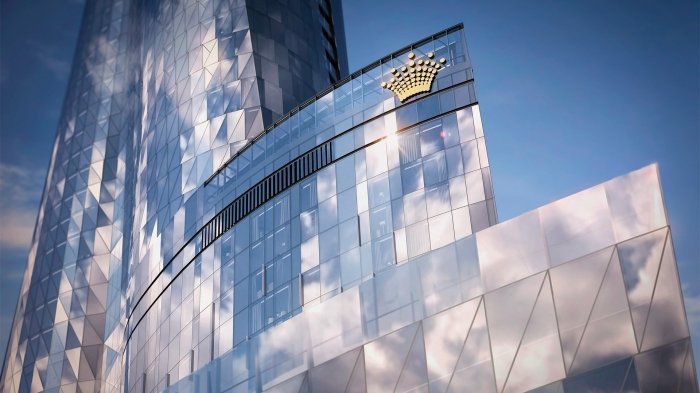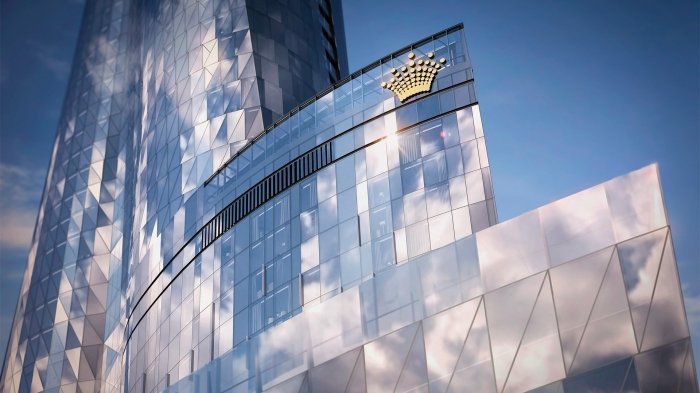 Due to open in Dec., the Barangaroo complex will have to wait until at least Feb. 2021
T
he NSW gaming authority decided to withhold licenses that Crown Resorts needs to run its high roller casino complex at Barangaroo, originally expected to open in December, and asked the company to delay opening it until February 2021 at the earliest.
Crown's board subsequently agreed to delay the opening, the company said in a statement to the stock exchange.
The gaming authority met for several hours on Wednesday to hear submissions from Crown about why it should be permitted to open in December as it had planned, The Guardian reports. While Crown has a current gaming licence, it also has applications on foot with the authority for a number of other approvals it needs to run the casino, including liquor licences, approval of the gaming floor area and probity checks on some of its directors.
"We are hopeful that Crown Resorts will agree to our request to postpone opening of all gaming activities, which would be unable to begin without approval of these regulatory matters," the ILGA chair, Philip Crawford, told reporters.
Crawford said he was "disappointed" that Crown hadn't taken the decision itself to delay the opening. "They are not picking up the vibe," he said before Crown announce the delay. "There is a lot of serious stuff floating around."
Crawford said it was open to Crown to come back to ILGA if it wanted to open the hotel and restaurants at Barangaroo, but it would not give permission for gaming to commence ahead of the authority's decision in early 2021. "There is the potential for litigation, but I don't think this would be a good idea in this environment," he said.
Junket operators
Ahead of the decision to delay the casino opening, Crown Resorts had said it will stop dealing with the junket operators who bring high-rolling overseas punters to its casinos until the operators are licensed by authorities.
Crown made the statement during a break in hearings at an inquiry in New South Wales, Australia, where it has this week been defending itself against allegations it is not fit to hold the licence for a new casino in Sydney that is due to open in December, The Guardian reports.
The decision came ahead of a meeting of the NSW regulator, the Independent Liquor and Gaming Authority (ILGA), which on Wednesday is to consider a submission from Crown for "limited opening of casino operations" as well as the strength of the company's internal control measures. Crown had previously said it would suspend junket operations until 30 June next year.
The ILGA inquiry has heard allegations that junket operators working in Crown's casinos have links to organised crime and viewed footage of hundreds of thousands of dollars in cash doled out of shopping bags in a room run by one of the junket operators, Suncity, at the Melbourne casino.
Crown said it had begun a consultation process with regulators in Victoria, which is home to the group's biggest operating casino, NSW and Western Australia. "Crown will only recommence dealing with a junket operator if that junket operator is licensed or otherwise approved or sanctioned by all gaming regulators in the states in which Crown operates," the company said.
A spokeswoman for the Victorian Commission for Gambling and Liquor Regulation told The Guardian that it does not currently directly license junket operators. Victorian legislation instead requires Crown to have in place an "approved system of internal controls" governing junket operations. Any changes to the law were the responsibility of the department of justice and community safety, the regulator's spokeswoman said.
Last month, the VCGLR issued Crown with a show cause notice, asking the company why it should not be found to be in breach of the law by failing to properly control junket operators. A spokeswoman for the Victorian government said Crown's statement on junkets would be considered along with the show cause notice and the final recommendations of the NSW inquiry which are due in February.
An ILGA spokesman said it was "not possible for ILGA or Liquor & Gaming NSW to licence junkets under existing laws and regulations". "A licensing regime for junkets could be implemented through amendments to the casino operators' internal controls or amendments to the Casino Control Act," he said. "ILGA has not yet considered any proposal by Crown regarding junkets and Crown has not formally sought ILGA's views on any proposed changes to regulation of junkets."
The NSW inquiry, conducted by former state supreme court judge Patricia Bergin for ILGA, on Tuesday heard submissions from counsel for Crown, Neil Young QC, as to why it should not be found unfit to hold the Sydney license.
ILGA said its meeting on Wednesday would also consider applications from Crown for approval of its VIP membership scheme, the boundary of its gaming area, and liquor licenses. The regulator will also receive an update on the applications to be approved as suitable people to be associated with a casino submitted by Crown's chief executive, Ken Barton, and directors Jane Halton and Helen Coonan.
Original article: https://www.yogonet.com/international//noticias/2020/11/18/55480-crown-sydney-casino-opening-delayed-as-regulator-withholds-licenses