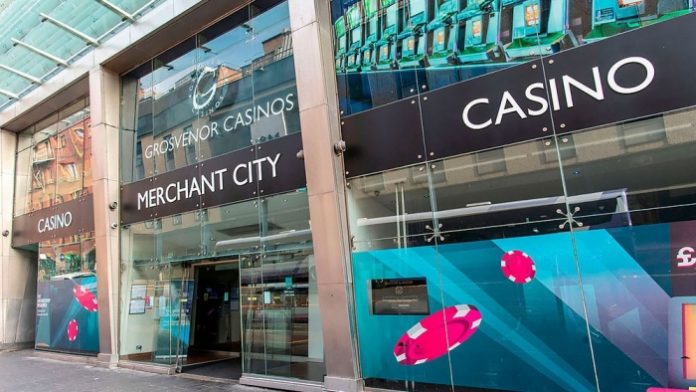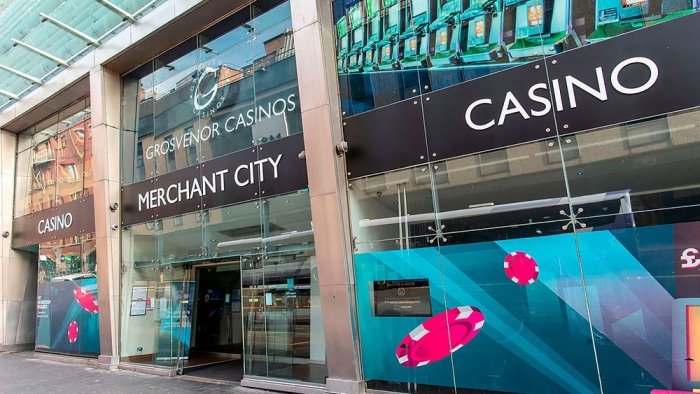 E
leven casino venues across Scotland which support more than 700 jobs, have launched a petition encouraging its customers to write to the Scottish First Minister Nicola Sturgeon asking to let casinos reopen in Level 2 rather than Level 1 of the five-tier system of restrictions.
Led by Grosvenor Casinos and with the support of Genting Casinos, Caesars Entertainment and trade association Betting and Gaming Council, "The Chips Are Down: Save Our Casinos, Save Our Jobs" campaign points to the belief that the casino industry is being unfairly singled out.
Debbie Johnstone, general manager at Grosvenor Casino Glasgow Merchant City, told Glasgow Times: "I think all of us feel that worry about job security, none of us expected for the closures to last this long and I see the situation is really starting to take its toll. For our customers, the closures are equally tough. A lot of them come in regularly throughout the week and meet up with their friends, they see it something to look forward to and more importantly it is a place they feel safe."
"My biggest worry is the length of time we have been closed now and how we need to get business up and running as soon as possible for the sake of our team and for the customers. All we want is to be treated fairly and be allowed to open along with other hospitality industries in Level 2," she added.
Casino businesses have invested millions of pounds to ensure venues are safe for its colleagues and customers to play, installing PPE such as plexiglass screens between gaming tables, ID scanning technology upon entry, hand sanitiser stations and social distancing signage throughout venues.
Jonathon Swaine, managing director of Grosvenor Casinos, said: "We cannot stress enough how damaging it is that casinos across Scotland are being imposed with these arbitrary restrictions. As an industry we provide ultra-safe venues for colleagues and customers to visit. There is not a shred of scientific evidence which supports the decision to keep casinos closed in Level 2 while other hospitality venues are able to stay open."
And he continued: "If Scottish casinos are forced to remain closed it will have a devastating impact on those customers who enjoy their local venues as a community hub, on team members who will lose their jobs, on the local suppliers it serves, on the charities that they are proud to support, as well as on the wider economy which will lose millions of pounds in tax receipts."
Out of 30,000 unique admissions through the doors since reopening in August, there has been just one recorded case of coronavirus transmission within any casino in Scotland.
BGC on the closure of Scottish betting shops
Responding to First Minister Nicola Sturgeon's announcement on some Scottish council areas moving to Level 4 Covid restrictions, which will lead to the closure of betting shops, a spokesperson for the Betting and Gaming Council (BGC) said: "The BGC fully supports the Scottish Government's efforts to slow the spread of Covid-19. Nevertheless, it is extremely disappointing for staff and customers that betting shops in these council areas will now unfortunately have to close, not least because of the excellent anti-Covid measures which have enabled them to operate safely since they re-opened in the summer.
"We hope that the shops will be able to re-open as soon as possible so they can go back to contributing to the economy," the BGC concluded.
Original article: https://www.yogonet.com/international//noticias/2020/11/19/55516-scottish-casino-leaders-launch-petition-encouraging-patrons-to-ask-for-sooner-reopening