H
ow would you assess the success of the first virtual Global Gaming Expo? Could you share some numbers and/or further insights in terms of attendance, interaction, networking, etc.?
The success of G2E 2020 is a clear testament to industry collaboration, innovation, and creativity. While an online event could never replace our annual gathering in Las Vegas, this year's show delivered:
Engaging education content with four keynotes and 19 concurrent sessions to inform industry recovery and accelerate innovation;
Business leads and connections through 75 virtual showrooms;
Networking opportunities through eight themed topics.
What was the feedback from attendees, exhibitors, speakers regarding this exceptional experience for G2E, also regarding activities such as the industry awards ceremonies? What was the response in terms of digital, online infrastructure's performance throughout the event?
The G2E community has expressed positive feedback about G2E 2020's virtual platform, particularly the ability to catch a favorite session they missed live or explore new products and exhibitor offerings. We were excited to see the interest in the awards ceremonies, especially the Global Gaming Awards. While being virtual can't replicate the full in-person G2E experience, we know G2E 2020 brought together the best of the global gaming community.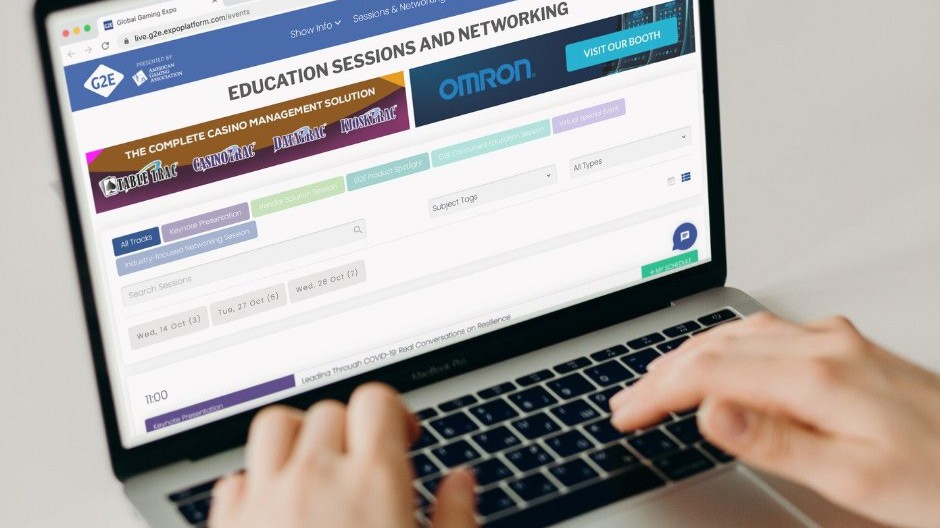 Could you name positive aspects, benefits or advantages enabled by the virtual format, in contrast to the traditional in-person version?
Moving to a virtual format allowed for more diverse participation from the global gaming community, including people who ordinarily can't make the trip out to Las Vegas. We look forward to using the digital G2E platform to offer year-round education and business opportunities and plan to include virtual components in future editions of G2E.
From an organizer perspective, where was your focus in order to meet the new demands, concerns and interests from the global gaming industry amid the pandemic, and what was your strategy to help offset the forced lack of the in-person factor? How was this reflected in the event's agenda, features and offerings?
Our goal for G2E 2020 was twofold. First, we sought to provide insights, connections, and business opportunities that participants cannot find elsewhere. Secondly, we aimed to directly support our industry's recovery through the collaboration and engagement G2E is known for. Knowing that the gaming industry has experienced a great deal of uncertainty and that the G2E experience would be completely different this year, we focused on topics that were relevant to the industry in October and moving forward.
Which new learnings have you acquired from this new experience, and what are your outlooks for, and approach to future events?
Navigating this year's challenges has been a learning experience for everyone. The importance of communication, collaboration, and engagement with stakeholders cannot be understated. We are grateful that while navigating their own challenges, our G2E audience engaged with us and provided invaluable insights throughout every step in this process.
It wasn't surprising at all to experience such cohesion among the G2E community since we all recognize now is the time to come together to collaborate and help propel our industry forward. Now more than ever, we remain focused on continuing to provide a platform so the global gaming community can connect, learn, and create value starting next month with our G2E Insider Live series.
We have learned that through a virtual engagement, it is possible for attendees to extract value, by providing opportunities for connection and exploration that they crave. While the virtual experience is not a copy of the in-person experience, the participants that approached the opportunity with that mindset reported meaningful engagements.
Now that Global Gaming Expo 2020 is wrapped up, we can look forward to G2E 2021! Save the date for October 4-7, 2021 in Las Vegas. #G2E2021 pic.twitter.com/qMbZrNiUXS

— Global Gaming Expo (@G2Eshows) October 30, 2020
Original article: https://www.yogonet.com/international//noticias/2020/11/19/55514-we-plan-to-include-virtual-components-in-future-editions-of-g2e