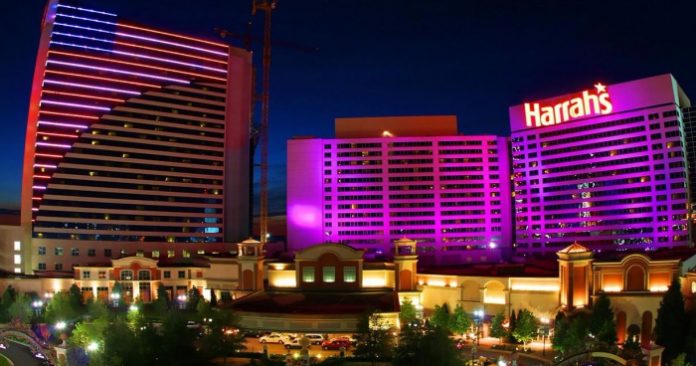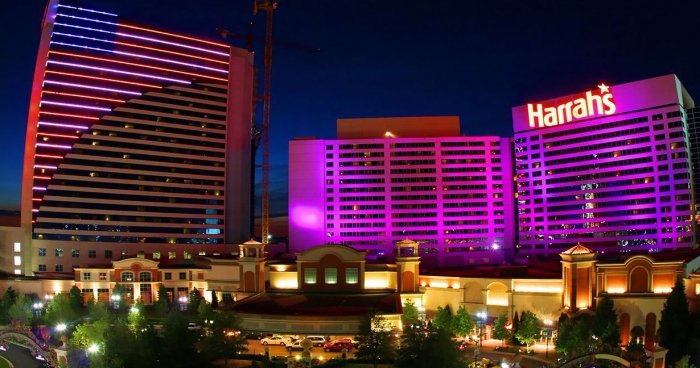 H
arrah's Resort Atlantic City celebrates its 40th anniversary this weekend, commemorating four decades of achievements and milestones. The premier bayside resort destination has evolved to meet the ever-changing demand for new experiences and to reach new audiences. Over the years, Harrah's Resort has hosted hundreds of signature events, welcoming guests, countless celebrities, and many notable guests through the years, making it a must-see hotel and casino in Atlantic City.
The popular destination offers award-winning restaurants with an array of accommodation options, including the newly renovated Laguna and Coastal towers, showcasing stunning Bay views.
On the heels of the resort's latest hotel renovation, the newly-formed Caesars Entertainment recently announced its commitment to $400 million in total capital investments and improvements into its Atlantic City resorts – Caesars, Tropicana, and Harrah's Resort – over the next three years.
Last month, Harrah's Resort received notable recognition by being voted one of the country's Top 10 Casinos Outside Las Vegas by USA Today's 10 Best Readers Poll. Additionally, Caesars Rewards received top accolades as the #1 Best Players Club in the nation for the third consecutive year, strengthened by the property having the loosest slots in Atlantic City, offering the highest total slot payback percentage in the seaside gaming town for the seventh year straight.
"With three premier resorts in the market, and as the largest employer in Atlantic County, Atlantic City is critical to the success of Caesars Entertainment," said Steve Callender, Regional President for Caesars Entertainment. "Under the newly-formed Caesars Entertainment, we have over 60 million Caesars Rewards customers, many of whom live within driving distance of our properties.
Having spent my entire career in the City, I have a special appreciation of this landmark 40th anniversary for Harrah's Resort, the gaming industry, and Atlantic City. 2020 has presented us with challenges unlike anything we have endured before over the past four decades. I am extremely grateful and proud of the teams at Harrah's, Tropicana, and Caesars, who continue to deliver first-class service to our guests, while putting health and safety at the forefront of the experience," he added.
"For almost half a century now, Harrah's Resort has been committed to Atlantic City and has helped lead the way in positioning the city as a leading gaming & entertainment destination on the East Coast," explained Ron Baumann, Senior Vice President & General Manager for Caesars & Harrah's Resort. "But most importantly, however, is our dedication to helping make the community we serve a great place to both work and play. Through all the ebbs and flows this market has seen, including the unprecedented times we are living through right now, Harrah's has continued to thrive over the last 40 years, and we attribute much of our success to our day-one employees who deliver top-notch service to our guests each day, and our loyal customers. While the celebration may look a bit different this year, we are unbelievably proud of our team members and thank our customers for their loyalty."
Original article: https://www.yogonet.com/international//noticias/2020/11/20/55535-harrahs-resort-atlantic-city-to-celebrate-40th-anniversary