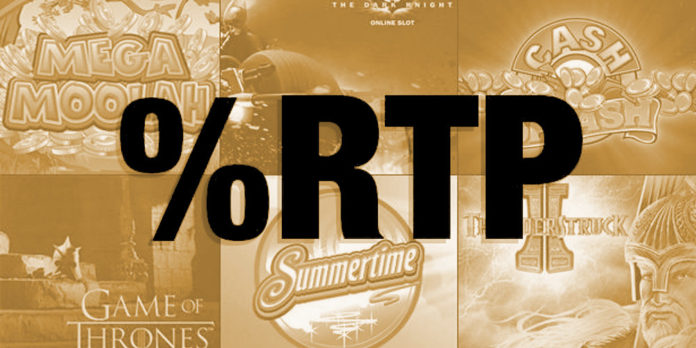 We all have slots we love more than the others, and slots we feel can almost be easily beaten. There are also slots which we play but never really get a chance to win, and it's often that the theoretical return to player (RTP) dictates how a slot behaves during play. Check out the list of online slots RTP for more info, and here we'll discuss why RTP is important.
Mathematics of slots
Slots, especially online slots which exist purely as computer code, are a mathematical device that awards wins a certain percentage of time (called win rate), wins are of a certain size, bonuses are less or more rewarding, bonuses are easier or more difficult to trigger, there are fewer or many paylines…a slot game is the combination of all these things, and it's always set up so the house wins in the long run.
That's why RTP is more important than anything else, as it describes how much house edge did the developers decide to embed into the game. RTP is actually a theoretical number, and real RTP during a certain playing session can vary from the "true" RTP wildly, but it's still important for us to check how much house edge did the developer have in mind.
What is a good RTP?
Most people will say that anything above 95% is playable, some players will even dig a bit deeper and will be willing to play a slot machine that has RTP of 93% or even lower than that if the game offers something they really want – such as the progressive jackpot or the high variance and a chance to win big.
In modern times, however, the industry standard seems to have become 96%. Most new releases are likely to have this number, not much more but definitely with 96 as the starting two digits because of the psychological effect, and this is actually a tolerable RTP.
There are slots that have RTP of over 99% but most of these are proof of concept and it's rare to actually find a game that's also fun to play, so the golden middle is in the region between 96.50% and 98%. That's where the good slots are.
How important is RTP?
Not as important as you'd think, yet it's the most important of all. RTP won't make a difference during your playing session and many other things will make your playing experience what it is, yet you need to know RTP is good because you want to play a game that isn't out there to rob you.
As a general rule of thumb, choose slots that have healthy RTP and avoid the ones that have a criminally low RTP (anything under 93%), but don't think that high RTP will mean you'll win money. Every game is unique, some are more playable, some less, some have higher variance and some are low risk. RTP is just the overall number that tells you is the slot game honest or not. Anything above 96% – which means the house edge is 4% or less – is fine. Slots that don't reveal their RTP shouldn't be played.