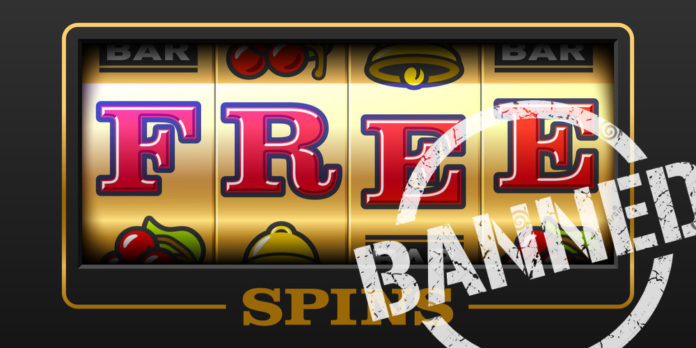 And it makes sense. As bedsteonlinecasinoer.dk, a local casino website, reports, in April 2019 the Danish regulatory body banned the use of the term "free" in those cases when something is not entirely free – as it's misleading the customer.
As we all know, free spins, in any shape or form, always come with demanding conditions you must meet in order to actually get the money, and in almost all cases you will have to be depositing money before you're allowed to withdraw. You'll be jumping through a lot of hoops and will be working a lot on those slots, trying to meet the rollover conditions. Denmark says it's a no go, you can still offer that but you can't tell people it's free.
Same goes for any other "free" stuff in the casino world, such as "deposit €100 get €100 free". While most of us experienced gamblers know for a fact that stuff is not free, and we know "free spin" is just a synonym for "non-paid spin", this little thing got caught up in a war the European Union, especially advanced countries such as Denmark, are fighting against false advertising. The plague of lying to potential consumers is still evident everywhere, and Denmark wants to eradicate this type of behavior.
So, while "free spins" are indeed an endemic term that doesn't do anyone any harm and almost everyone knows the spins are not free, Denmark – like all countries should – is concerned with that one person that saw the advertisement on TV and was actually lead to believe these spins are free and is then unpleasantly surprised to find that there's a lot of hoops to jump through and that you have to make a deposit before you get your money.
The new regulation is in place since it was published in Newsletter 40 of Spillemyndigheden, also known as Danish Gambling Authority (DGA), and seems to be more related to the Danish Marketing Practices Act than to gambling specifically.
Operators now must disclose all information related to terms & conditions of the bonus offer, as opposed to simply calling things "free" and then flash the small print as soon as the player gets caught in this web.
An important thing to note is that Denmark can tell operators how to advertise offers to their potential customers only because the market is regulated and the operators have valid licences, which they can only keep by adhering to the standards of the regulatory body. Even if that includes the removal of the word "free". Norway and Sweden, for example, don't have this kind of power at the moment, and Netherlands would also like to ban the word "free" when something is not free but can't do so as they're in democractic mess for several years now.
Needless to say, this website, Freespins.pro, can't possibly target Danish customers. Not without being honest about it and telling that free spins aren't actually free, at least.