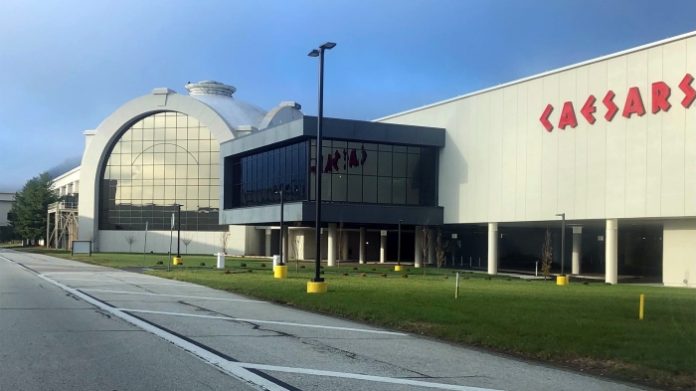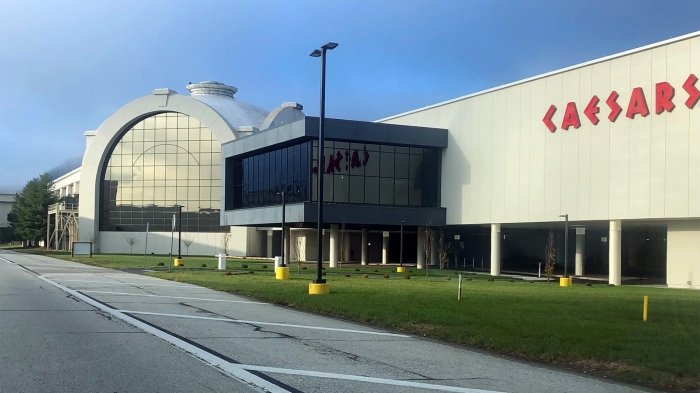 T
he Eastern Band of Cherokee Indians (EBCI) is hoping to close a deal to buy Caesars Southern Indiana Casino, with Tribal Council on Nov. 12 giving Principal Chief Richard Sneed the go-ahead to incur the costs necessary to pursue the purchase, to the tune of approximately $10.5 million.
"We're trying to be strategic and get into these other markets, because we know these threats are coming, and so the decisions we make now or don't make now will determine what the new normal is five years from now," Sneed told tribal members in an explanatory video he posted Nov. 5, as reported by Smoky Mountain News.
Since 1997, the casino enterprise in Cherokee has enjoyed a complete monopoly over the region's casino industry, but now that monopoly is facing threats on multiple fronts. The Catawba Nation has broken ground on a casino in Kings Mountain, though the EBCI hopes to stop that project through an ongoing legal battle. However, there are solid plans to build a new casino just 130 miles away in Bristol, Virginia. Kentucky, Mississippi, Louisiana and Florida already allow commercial gaming, and Georgia, Tennessee and North Carolina are all considering doing likewise. In a few years, there could be casinos all over the Southeast.
If the tribe doesn't take action now to develop other sources of revenue, Sneed said, there might be three to seven years of status quo before the bottom drops out of the tribal coffers.
The Indiana casino is up for sale as the result of a July merger between Eldorado Resorts and Caesars Entertainment, the same company that owns Harrah's, the tribe's casino management company. The merger created the nation's largest casino and entertainment company, and in some states the union put them afoul of antitrust laws, meaning that the company had to sell off some of its properties in those jurisdictions. The casino in Elizabeth, Indiana, is one of those properties.
"What we're purchasing is cash flow," Sneed told Tribal Council Nov. 12. "We're purchasing a business with a known amount of cash flow and a known return for the tribe."
The properties being sold as a result of the merger are highly profitable, Sneed said in the video. The tribe could potentially have multiple purchase opportunities related to the merger. "Looking toward the future, our approach would be to obviously continue to own and operate our two casinos — the resort and Valley River — to continue to develop and operate our convention business, but then also to create a regional portfolio with casinos in the commercial market, to where we have literally a presence all over the East, Southeast and even into the Midwest," Sneed added.
If the tribe does that, he said, it will be less affected by competition from any one casino, and players will be able to spend their money with Cherokee-owned casinos even as they travel.
Council's Nov. 12 vote does not constitute a decision to buy the property, but to expend funds to do the inspections and audits necessary to determine if the casino would be a wise investment, and then to pay any fees surrounding the potential purchase. The tribe and Caesars Entertainment have signed a letter of intent to work together exclusively for 45 days in order to come to an agreement about the potential transaction, with Dec. 1 as the approximate date for signing the agreement.
The tribe estimates that the cost of due diligence will be approximately $500,000 through Dec. 1. If a purchase agreement is signed with a closing date on or about July 1, 2021, the tribe will incur additional estimated costs of $10.11 million, including regulatory licensing fees, debt financing fees, insurance and other costs. The resolution also allows Sneed to increase the contract amount for attorney's fees with Brownstein, Hyatt, Farber and Schrek and to pay an estimated $150,000 for legal counsel to handle local issues in southern Indiana.
Several Tribal Council members expressed cautious optimism about the project, and the resolution ultimately passed, with eight members in favor and three opposed. The decision followed a vote held earlier Nov. 12 to approve a resolution that outlined the form of a limited liability operating company the tribe is creating to develop future commercial gaming ventures.
Original article: https://www.yogonet.com/international//noticias/2020/11/26/55590-caesars-expected-to-agree-on-the-sale-of-southern-indiana-casino-by-dec-1